Thursday, May 4, 2017 5:30 to 8:00 PM Regular Ticket Price: $100 Young Professionals: $50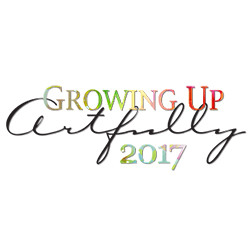 Growing Up Artfully 2017 will be a progressive party taking you on an adventure through the corporation's three buildings.
We'll start at The Whiting Auditorium with Hors D'oeuvres and Craft Beer tasting, then head over to Sloan Museum for a delectable dinner, with wonderful music. To wrap up the evening, our guests will enjoy more music, scrumptious desserts and coffee at Longway Planetarium
Please help us plant the seeds of science, history and the performing arts in our young citizens! Special opportunities to further support programming will be available at each venue.
For more information, please call the FCCC Development Office at (810) 237-7379 or email development@fcccorp.org
We gratefully acknowledge our event sponsor,
Stella and Frederick Loeb Charitable Trust.
Proceeds from this event enhance accessibility for underserved families and youth in Genesee County and beyond to programs provided by our member organizations – Longway Planetarium, Sloan Museum and The Whiting.
- Thursday, May 4, 2017
- 5:30pm - 8:30pm
Send Tell-A-Friend Message